Your multi-vendor MT portfolio in a single place. Hassle-free.
Using the full power of machine translation in the Enterprise infrastructure might be challenging and costly. Intento Enterprise MT Hub hides the complexity and enables all of your users to have the best available machine translation in their familiar environment. When and where you need it.
try now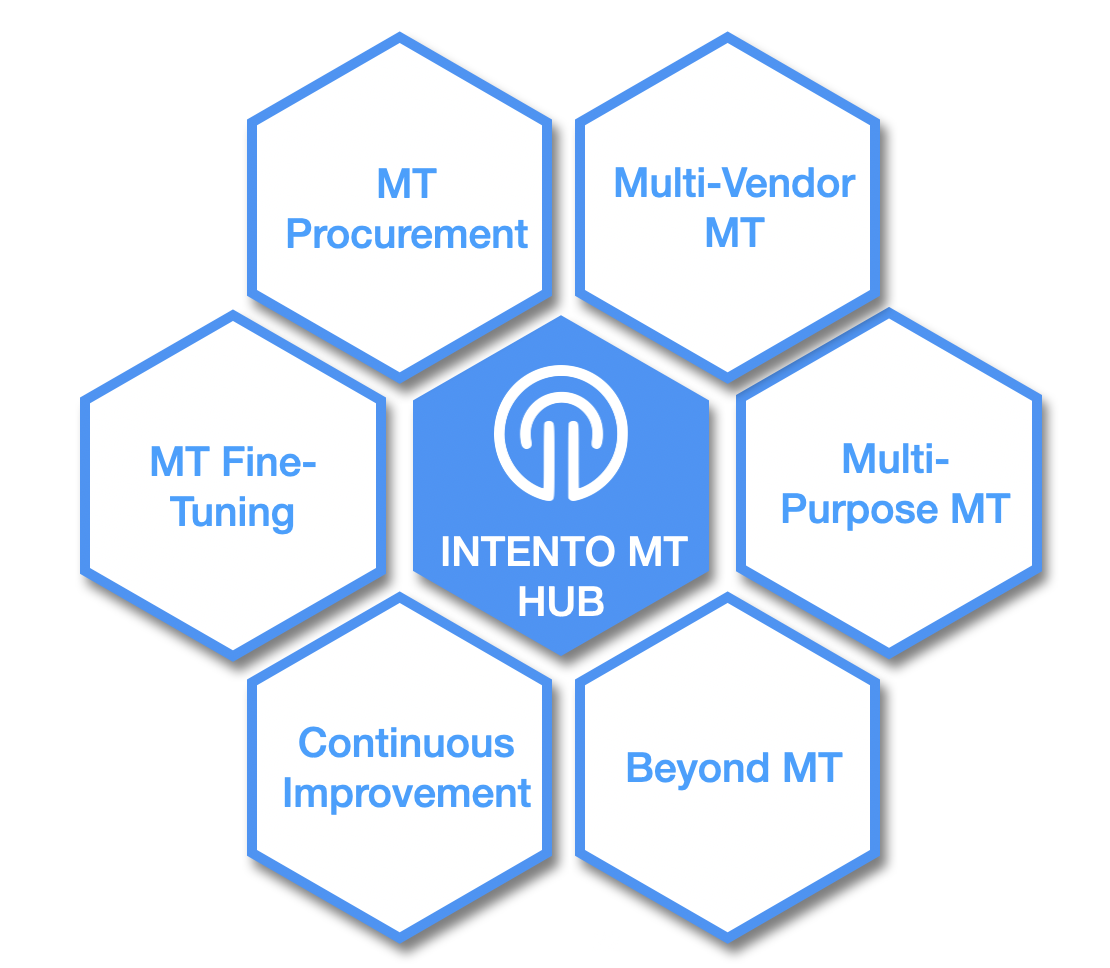 Getting MT right is hard
No Vendor Is Best
Providers perform differently depending on content type and language pair. Further training is required to provide quality translation for the data specific to your company.
Integration Complexity
Integration APIs are wildly different and the integration complexity scales exponentially with the number of MT vendors you use.
Routing Requirements
Routing translation requests between MT providers based on the language pairs and content type is required to provide the translation quality that meets your expectations.
Frequent Updates
Models are frequently updated, affecting the quality of translation, and not necessarily positively for your specific domain.
Using the full power of Machine Translation in the Enterprise infrastructure is a painful process with prohibitive resource and integration costs. Our typical customer uses ten (10) MT engines on average. Integrating them efficiently in the infrastructure from scratch would cost millions of dollars and would take years of development work.
That's one of the primary reasons why up to 80% of all AI initiatives inside Enterprise companies fail.
Evaluate and select

Identify and set up a portfolio of MT systems customized to the enterprise requirements, data, and usage scenarios.

Deploy

Integrate this portfolio into your systems (TMS, Customer Support, Community Forums, CMS, and others) smartly-routed and processed according to specific scenarios.

Manage

Manage your multi-vendor portfolio from a single dashboard. Get in-depth analytics on usage, performance, and costs, and continuously update the models addressing new training data, end-user feedback, and technology changes.
cost savings on translations
Please meet Intento Enterprise MT Hub
The best available machine translation when and where you need it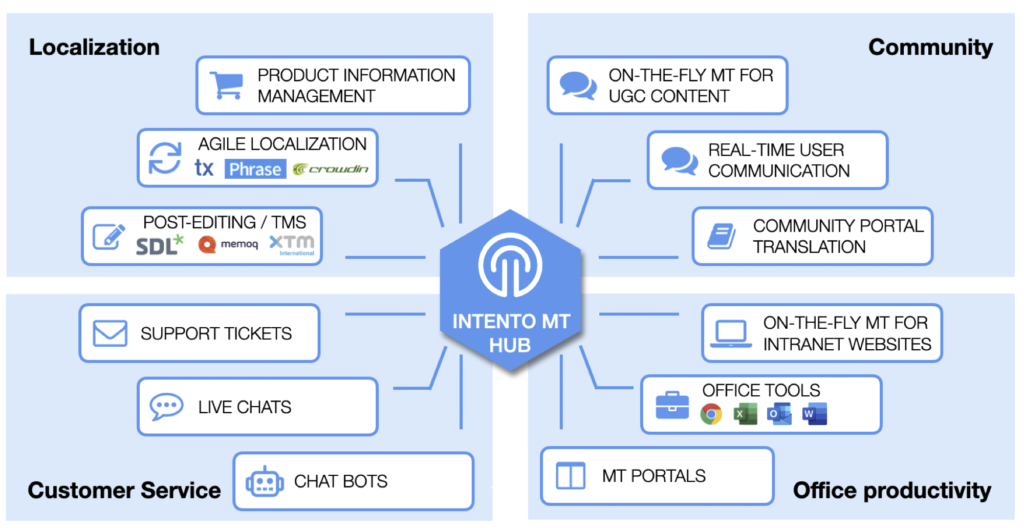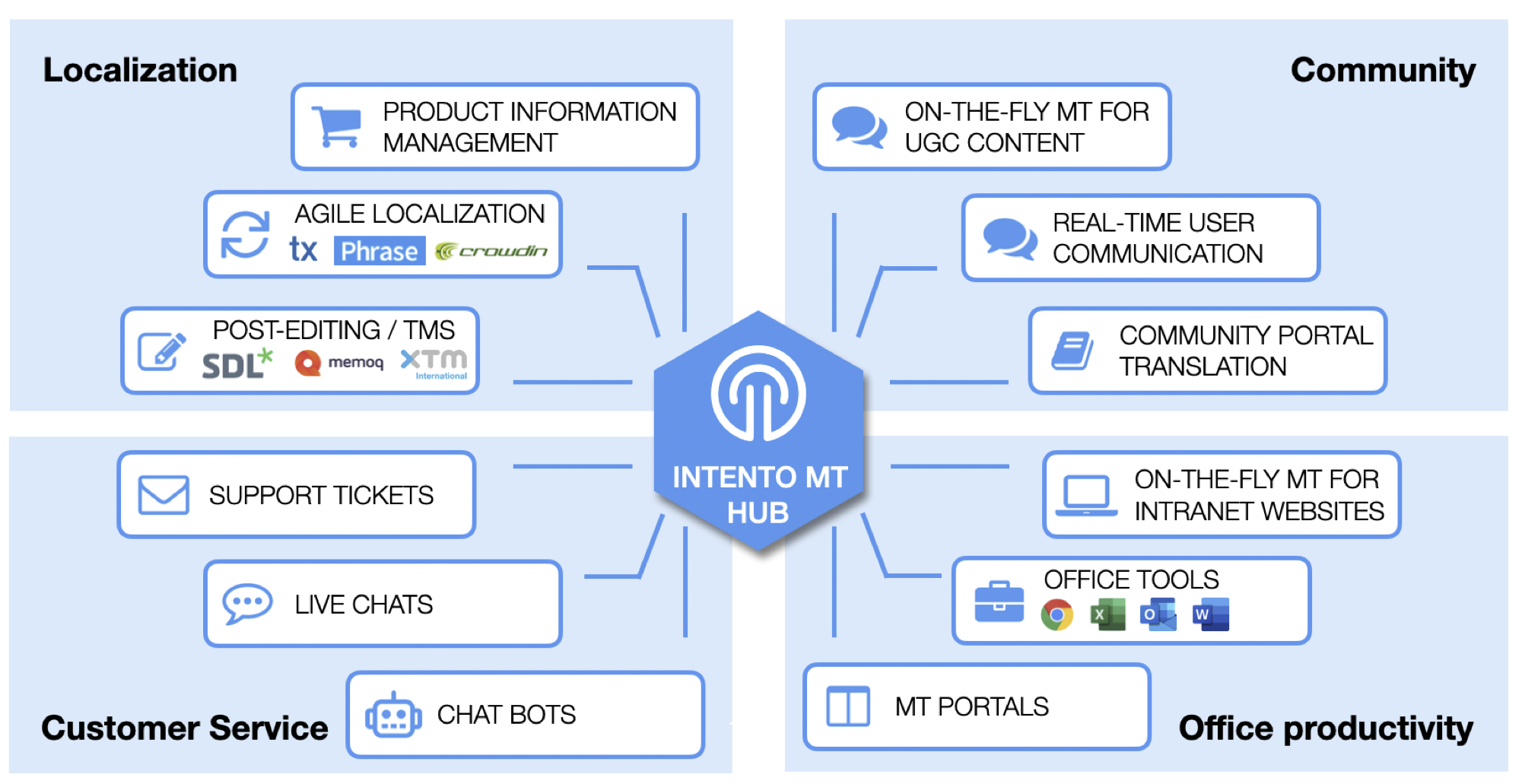 Key Features
---
Full Enterprise power, security, and customization possibilities
Machine translation procurement
Prepare data, train engines, and evaluate the results to select the best-performing MT portfolio for your company
Multi-vendor machine translation
Access multiple MT providers via a single unified API and manage them in a centralized manner with Intento Console
Multi-purpose machine translation
Use your MT portfolio in multiple enterprise systems with plugins and connectors to Microsoft Office, TMS, Help Desks, CRM systems, and many others
Machine translation fine-tuning
Tune MT output to the specific requirements of your company with Glossary Management module, entities protection, and advanced caching
Continuous improvement
Make sure translation quality is always top-notch with MT Quality Monitoring and Feedback modules
Enterprise-grade security
Intento is ISO27001 certified, and our Enterprise MT Hub makes sure your data never gets out in the open - as is always the case if your employees use Google Translate or similar services
We are more than happy to prepare a customized Enterprise MT Hub demo for you and get started on the journey of successful and cost-efficient localization in your company
Integrations
---
Intento Enterprise MT Hub is a powerful engine that gives all of your users access to the best possible translation in their familiar, day-to-day environment. Here's a constantly expanding list of our integrations: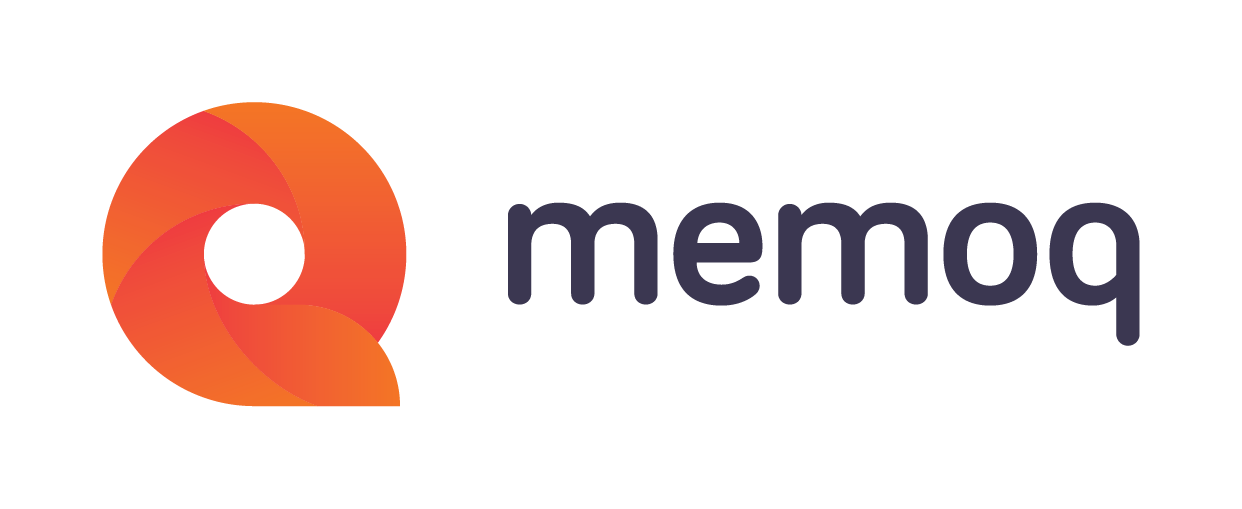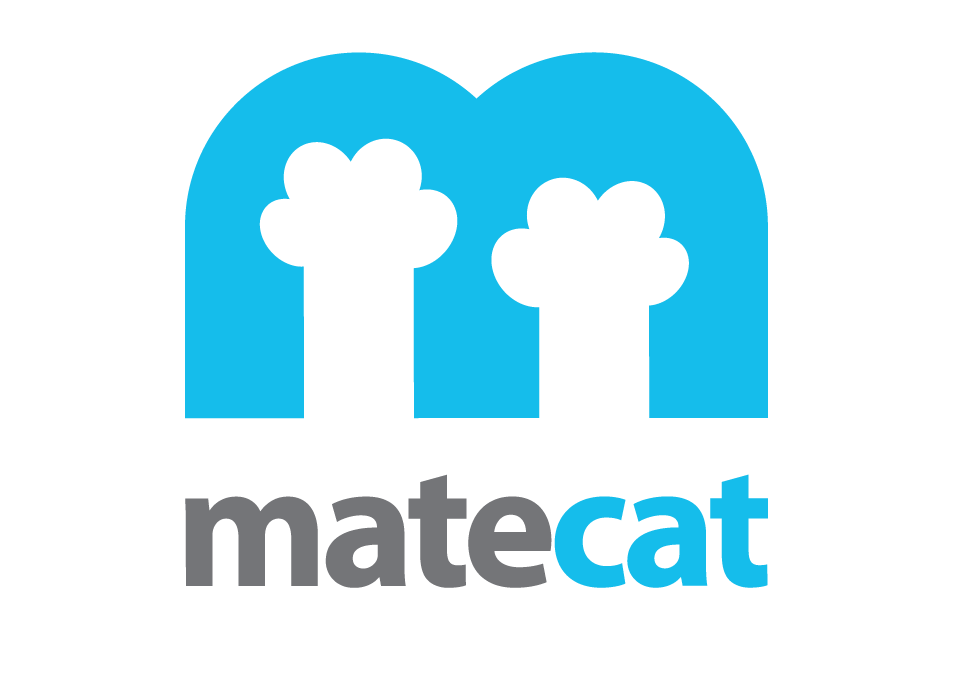 Want to give it a try? You're in the right place!