Intento MT Hub for a revolutionary approach to localization
Seamlessly expand into new markets with access to over 30 MT engines through a single API.
Find the best-fit Translation Management System to align with your globalization strategy and ensure continuous improvement of translations.
Our clients see up to 60% of post-editing effort reduction.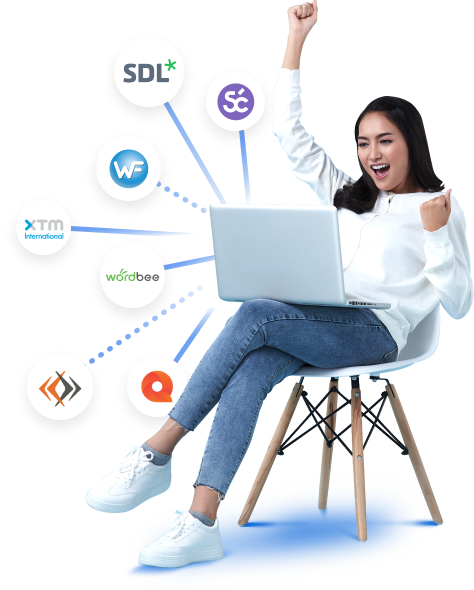 Simplify localization processing while actively increasing translation quality

Empower your TMS potential with no extra efforts
Vendors train their models on vast amounts of unknown data. AI quality depends on how this data is similar to yours. The only way to know is to evaluate the models and tailor them with your own data.
Select the best-fit MT provider through data-driven assessment
Combine endless possibilities of MT selection into a single list of easy-to-choose options. Select the best-fit provider for each language pair and domain using Intento as a meta-MT-engine.

Achieve translation consistency with custom MT settings
Tailor MT output to your company's specific needs through a provider-agnostic fashion – meaning that Intento can do this fine-tuning even if providers themselves do not support it.

Monitor translation analytics for further transparency
Provide your teams with dashboards for detailed MT usage with flexible filtering by languages, providers, projects, and more, giving each member a birds-eye view of the entire MT operation.
Enhance MT power of your translation management system